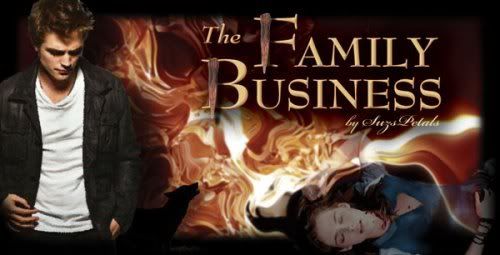 The Family Business
by
SuzsPetals
Author's Summary:
Edward Cullen meets the girl of his dreams but keeps her at arm's length due to his complicated, dangerous family life. When cruel irony brings them together again, he's forced to make a devastating choice: Save her from a fate worse than death or save her from the family business. Definitely AU (Alternate Universe) It's not for the kiddies.
Why Hayboo05 loves it:
I LOVE this story because it's different while still being familiar. It's a completely different twist on Twilight and it's characters. The humor is fantastic and the details are wonderful. There are some pretty great lemons too but it doesn't loose the plot at all. If anything, every single aspect of this story just adds to its uniqueness. Suzs does an amazing job at keeping you interested and I'm so glad I started reading this story. It's definitely going down as one of my faves!