Hiya, everyone!
Are you as shocked as I am? *Checks the calender* Yep, it's still Wednesday! For the first time in what feels like forever, I've got the recs out on time.
Anyway, today we've got some wonderful recs from
hayboo05
,
JMC
, and
Bbebar
, and we hope you enjoy them.
Happy reading!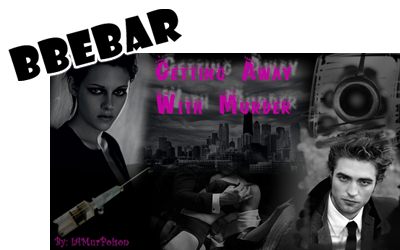 Getting Away With Murder
by
iAMurPoison
Official Summary:
Bella is a paid assassin traveling down a long road paved with regrets and disappointment. One day she runs into Edward Cullen and her life changes forever. What will happen if Edward finds out Bella's dirty secret? AU. AH. OOC.
Read Bbebar's recommendation
here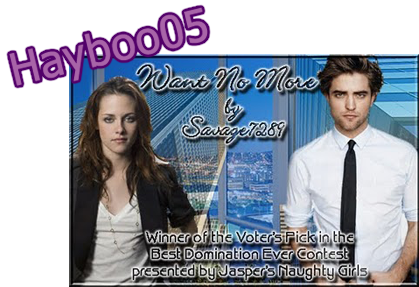 Want No More
by
Savage7289
Official Summary:
Bella's new job takes an unexpected turn when terrorists take over her office building. Bella is taken hostage, but the sexy head henchman seems to be exactly what Bella wants and needs. BPOV.
Read hayboo05's recommendation
here
.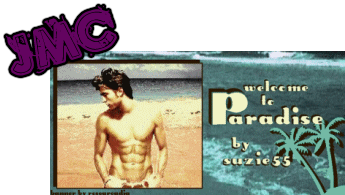 Welcome to Paradise
by
Suzie55
Official Summary:
During a summer long stay in Hawaii, Bella meets Edward, letting her inhibitions go. With other options on the horizon, she eventually has to decide between her heart's desires and her head's logic. Lemons Angst Canon Lemons Happy Reading.
Read JMC's recommendation
here
.